I'm old enough to remember reading (and liking) the original Doom Patrol comics in the 1960s and was pretty unenthusiastic about later incarnations so I was a little… concerned about turning them into a TV series. So far though, not bad?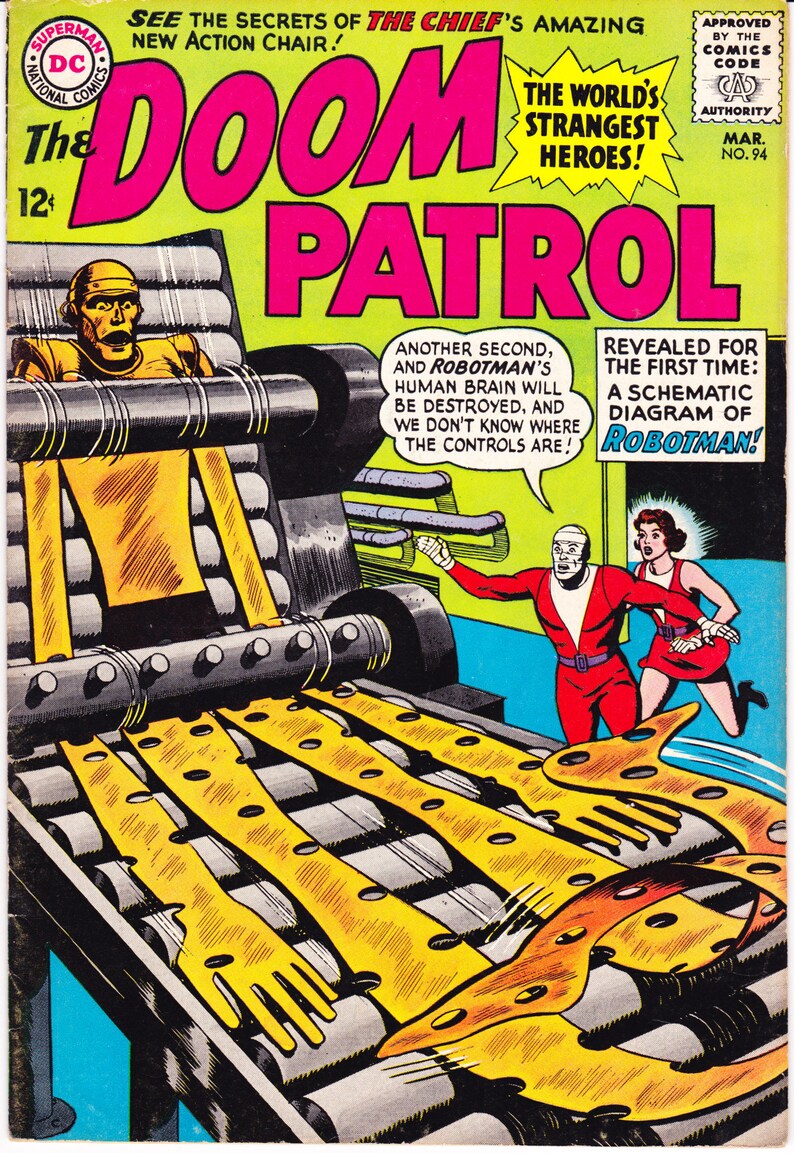 This was a lot of fun…
What it gets right. I like the clunky robot man look (and Brendan Fraser gives his best performance ever as the prole hero against his will). I like the look of Negative Man and I like the overall… tempo of the show. I think movies are not the ideal format for superheroes and I think limited series are a lot better, but pacing remains a problem. I wanted to like Jessica Jones a lot but the focus on a single antagonist for each season was a drag. I wanted to see her involved in weird cases with a Big Bad somewhere in the background instead of moping and being tormented. This is a lot better with an overall arc (Mr Nobody and finding the Chief) playing out against a series of whacky adventures.
This is less fun… but still fun…
What I don't get. What Cyborg is doing there? Why do you need computer guy when you've already got a Robotman? And April Bowlby has her moments but so far Rita Farr hasn't been useful at all, Elasti-Girl was a heavy hitter in the original series and this vain bimbo is getting on my nerves. She's used her powers effectively twice in 8 episodes which is not good… Crazy Jane is…. okay? But she spends too much time in Hammerhead mode (that being one of her least interesting incarnations).
What it gets wrong. The politics are soooooo wooooke and soooooo dreary about it. All the villains (so far) are white men who seethe whiteness and evil. Re-imagining Negative Man as a closeted gay man from the 1960s works, but his non-stop misery persona is a throwback to the 'all gay people are damned and miserable' trope from the 1960s-70s. The Danny the Street episode had way too much woke preaching, the drag aspect worked given the origin of the name (a pun from Danny la Rue) but the preachiness grated.
So, it's kind of a mixed bag so far, but also my favorite live-action superhero incarnation on TV so I'll give it time to find its swollen melty feet.